MOD is a small-sized furniture set dedicated to making the most of small living spaces.The MOD collection was designed by Dorota Terlecka of Biuro Kreacja as part of "The Grants for Design" program. It is characterized by a simple and attractive form and geometric details characteristic of the modernism era. Natural oak veneer makes furniture unique in the form of color and grain, thanks to which, MOD introduces a warm and cozy atmosphere to the interior. The stylish wooden legs give furniture lightness and the expressive colors and details allow for a modern interior arrangement. This compact set helps to maximize the use of small space and gives the possibility of any configuration by various arrangement and furniture joining. Additional drawers, shelves and countertops enable personalization of the interior and provide additional usable space. The collection provides plenty of storage space, providing everyday comfort in a small interior.
Products
---
DESK\ DRESSING TABLE
A small piece of furniture for the wall with a discreet drawer and a stylish half-circle handle. Graphite handle and legs. Furniture can perform two functions, depending on the needs of the user: 
TABLE
A small table, that can be used as a bedside table or a coffee table. The arch element is opened, which after sliding out a small guide from the bottom of the table, creates an additional usable surface.
WARDROBE
A distinctive element distinguishing the furniture is a decorative handle. A straight line finished with an arch gives the whole a modernist character. The wardrobe has five shelves on the right
BOOKSTAND
The simple wooden frame of the bookcase gives its form lightness and transparency. The dimension of the bookstand is adapted to the dimension of the wardrobe so that they can become one 
A CHEST OF DRAWERS
A simple piece of furniture with decorative handles referring in its form to modernism. Three fully extendable spacious drawers. It is possible to order a chest of drawers with a door.
BED
The basic piece of furniture is a single bed on wooden legs with an upholstered headboard in fashionable fabric. Additional elements include: headboard to the wall with the three
A MIRROR WITH A BOOT FOR SHOES \ HANGERS
The collection contains several additional elements, that are needed to use space wisely and that it does not lose its coherent character.
Furniture from the MOD collection is personalized thanks to the choice of painting color of wooden elements and fabric from a dedicated color palette.
Fabric
The fabric has high abrasion resistance (100 000 Martindale'a cycles), has an interesting structure and a cozy character.
---
Set 1:
Set 2:
Exemplary arrangement of the MOD collection.
---
Drawing: Biuro Kreacja, Dorota Terlecka.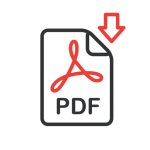 Download the catalog.